Judges
Submission round judges: Rebecca Peck
|
Kenna Turner West
|
Ronny Hinson
|
Les Butler
CLICK HERE
to view our Finals judges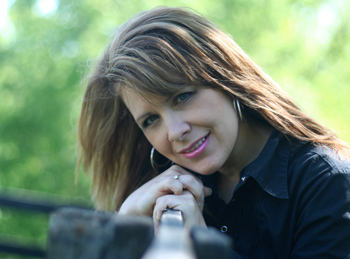 REBECCA PECK
Rebecca Peck is a three-time BMI Award winning, Dove Award nominated songwriter who began her professional writing career in Painesville, Ohio. Since her first cuts in 1991, she has been blessed with hundreds of cuts, seven #1 songs to her credit and several Top 10 songs. She has performed at the GMA writer showcase as well as other industry writer events and has been a keynote speaker for the Nashville Songwriters Association International (NSAI). Rebecca was honored twice at the SGN Awards for Songwriter of the Year and is a four-time recipient of the Evelyn Cole Peters Award for Music awarded in Washington D.C. In September 2004, Rebecca had 6 songs simultaneously in the Top 40 on the Singing News Magazine chart. In addition to Rebecca's love of many different forms of recorded Christian music, she has a special affinity for choral print church music. The Dove Award winning choral collection, "High Praises", featured 3 of Rebecca's songs. She has 3 songs in Word Music's all-time best selling Christmas choral collection, "Christmas is Jesus", which was nominated for a Dove Award, as well as many songs in other Dove Award nominated choral collections and artist projects. Rebecca has 4 songs in the Max Lucado/Tom Fettke musical "One Incredible Moment" and two songs in the Max Lucado/Tom Fettke musical "Known By The Scars". Her song "Seek First His Kingdom" was chosen as the 2003-2004 theme song for the Southern Baptist Convention. Rebecca thoroughly enjoys assisting her husband, Tom, in the publishing management of Peck Music Group.

Though music is a great love in Rebecca's life, her first love is God and then her family. She prays that this is evident in her music and that, above all, God is honored through her legacy in song. Rebecca resides near Nashville, TN.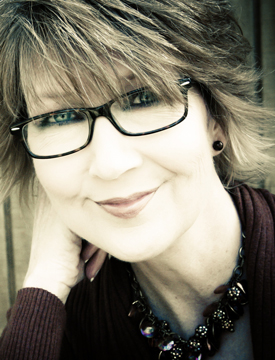 KENNA TURNER WEST
Kenna Turner West's career in gospel music began in 1983 when, as a new Believer, the eighteen year-old joined the nine-time Grammy Award-winning Blackwood Brothers. (*The Blackwood Brothers were inducted into the GMA Hall of Fame in 1998, placing Kenna and her father, Ken, alongside gospel music legends James Blackwood and J.D. Sumner as fellow Blackwood alumni.) Over twenty-five years later, God has continued to open doors for Kenna to take the Gospel of Jesus Christ across the nation and around the world, alongside Christian leaders such as Franklin Graham and Dr. Jerry Falwell, at venues ranging from The Pentagon to NASCAR chapels to the local church.
Though anchored in Christian music — working with artists such as Amy Grant, Vince Gill, Ricky Skaggs, CeCe Winans, Charles Billingsley, The Cathedrals, The Talleys, and producers Don Potter and Paul Overstreet — Kenna also performs country as well as big band music, garnering several Cammy Award nominations ("Female Vocalist of the Year" and "Favorite New Artist") for her #1 big band single, Who Wouldn't Love You. She is both a sought-after producer and session singer, recording national radio jingles for companies like Pizza Hut and Window World.
In 2001, after years of primarily being a vocalist, Kenna began penning songs for The Spring Hill Music Group, owned in part by gospel music icon Bill Gaither. Her first single, We're Not Gonna Bow, was recorded by Jeff and Sheri Easter and became a #1 hit, giving Kenna her first Dove Award nomination. Within four years, she was voted the SGM Songwriter of the Year.
Kenna's songs have graced over a dozen Dove Award-nominated projects. Some of her more recognizable cuts are:
▪ The Talley Trio — Red Letter Day, That's Why I Believe, Who Will Pray, God Lives There, Tell Somebody
▪ Lauren Talley — The Extra Mile
▪ The Martins — Tell Them That I Love Them
▪ Brian Free and Assurance — Keeping the Old Man Down, You've Got to Pray, I Believe, God Will Close The Door, Remind Me Of The Cross
▪ The Hoppers — We Are America
▪ Karen Peck and New River — A Taste of Grace, Walk in Triumph, It Was Mercy, Get About God's Business, This Is What Mercy Does
▪ Mike and Kelly Bowling — Tell Them, This Is Your Moment, Just When We Need It Most
▪ Legacy 5 — Faithful to the Cross, Ask Me Why, I'm Still Amazed
▪ Ivan Parker — Mercy
▪ The Mike Lefevre Quartet — Big Mighty God, Nothin' But Good, Glorious, Take My Life
▪ Larry Ford — We Are America, Get About God's Business, Praise Him Anyway, Peace Be Still, It Takes Faith, Red Letter Day
▪ Lordsong — His Love is Greater
▪ Best of Friends [Joyce Martin, Karen Peck, and Sheri Easter] — If She Could, I'm a Mom, The High Road, It's in the Attitude
▪ Susie Luchsinger — Count it All Joy
▪ Sisters — Mercy Leads, We All Came To The Cross, I'm Sure, Everything You Do, Unexpected Blessings
▪ Allison Durham Speer — Rejoice
In 2007, Kenna signed with Word Entertainment/Warner Brothers — broadening her catalog of songs that include praise and worship, gospel, inspirational, adult contemporary, country, and choral — and in 2009, garnered her second Dove Award nomination for the song, Big Mighty God. Soon after, the Liberty graduate and certified counselor released her first book, Finding the Good and Seeing His Glory, which explores the sufficiency of God's grace in adversity. The following year, Kenna won her first Diamond Award for Song of the Year, and in 2011 went on to receive honors at the AGM Awards for Songwriter of the Year. Recently, Kenna joined the team at Daywind Music Publishing, and will soon release her first musical, distributed by LifeWay, entitled Love Won. Orchestrated by Russell Maudlin, Bradley Knight, Cliff Duren, and Camp Kirkland, the musical will be available for the 2012 Easter season.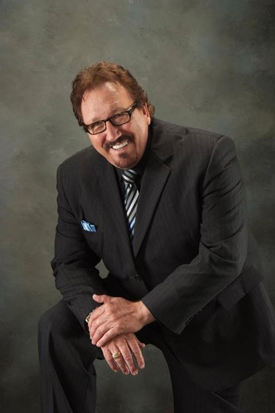 RONNY HINSON
Known best as writer of the gospel music standard "The Lighthouse," which won the coveted Dove and Fan Award for Song of the Year in 1972, Ronny Hinson has traveled for 44 years singing to some of the largest crowds ever to hear gospel music. He was the first to bring gospel music to New York's famous Carnegie Hall, singing to a sell out crowd. Ronny and the Hinsons appeared as regulars for seven years on the famous Gospel Singing Jubilee, appeared on the P.T.L. Club, Pop Goes the Country, the world famous Grand Ole Opry, and the Gaither videos. Ronny has also appeared on the Daystar Network and Trinity Broadcasting Network. Ronny's music is well received around the world in over one hundred fifty countries. Ronny and the Original Hinsons have also sung before well known political figures such as the governor of Kentucky, the governor of Illinois and President Ronald Reagan.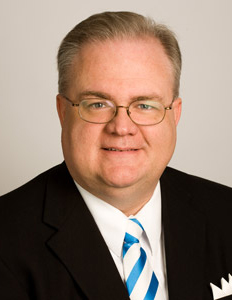 LES BUTLER
This is Les' 36th year in Southern Gospel Radio. He has been a columnist for Homecoming Magazine and currently works for Solid Gospel Radio and Singing News Magazine. Les also hosts Harmony Road, a TV show broadcast to 70 million homes on the Heartland Network, DRTV, Dish Network, NRB Network, and others.
*
Final judging for the Southern Gospel category will be
THE HOPPERS
, Bluegrass Gospel and Country Gospel categories
MARTY RAYBON
,
T. GRAHAM BROWN
and
PINEY RIVER PUBLISHING
.