Judges
Jump to: Mark Schultz - Finalists | Submission round judges: Josh Wilson | Tyrus Morgan | Jaime Jamgochian | Jay Speight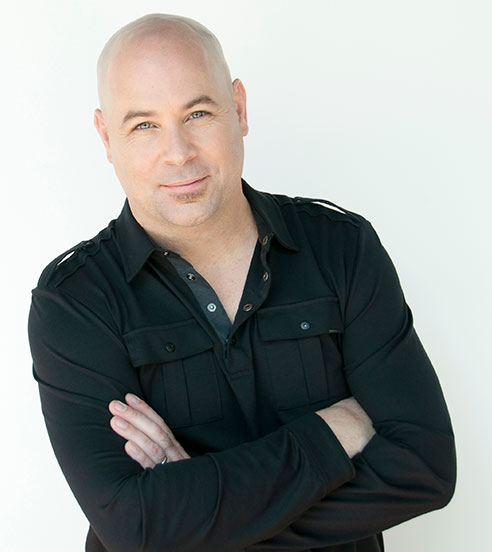 MARK SCHULTZ |
Say the word, "Hymn," and a stained-glass sanctuary of wooden pews will most likely come to mind. But sing a Hymn, and whatever your state of mind, it will be melodically transformed into a personal sanctuary of serenity.
That's the power of music.
Noting the results of these timeless compositions, platinum recording artist Mark Schultz selected eleven of the most inspiring, and set off to
re-imagine them for another fresh century of listeners.
His just-completed CD is simply titled, "HYMNS."
With a musical finesse that's garnered multiple Dove nomination and awards, Mark has fashioned a collection that introduces today's generation to the oldest of standards –while at the same time honoring today's elders with a Schultz-twist on their most fondly remembered classics. Teaming up with producers Craig Swift and Chris Bevins, Mark has enhanced the timeless quality of each composer's original hymn, by both rephrasing their insightful words and melodies – and on some tracks – even penning additional verses of his own... |
CLICK HERE to read more
(Also visit:
Store
-
Facebook
-
Twitter
)
---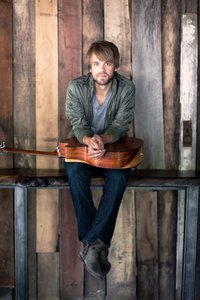 JOSH WILSON |
I'm wide-awake in the middle of the night, scared to death. God, would you make this stop?
A guy with chart-topping hits, an industry award for Songwriter/Artist of the Year, and critical recognition as "the future of Christian pop"—all well before age 30—should be walking around feeling lighter than air, right? A strong faith and a healthy marriage are even higher in that mix. So no one was more surprised than Josh Wilson when he had a serious panic attack last year.
"My strange symptoms culminated in severe chest and shoulder pain, difficulty breathing, and almost passing out," he explains. "My wife took me to the emergency room because we thought I was having a heart attack."
After several tests a doctor confirmed what had happened, and Josh went home thinking the out-of-nowhere anxiety rush was a weird one-time event. But it wasn't, and the melodious storyteller was soon waking up frantic in the dark, even canceling performances for fear of losing control. Reconciling these unexpected shades of emotion with his long held beliefs has come to define Wilson's intentionally joyful, duly heart-touching new album, Carry Me.
"Philippians 4 says, 'Do not be anxious about anything . . . the peace of God will guard your hearts and minds in Christ Jesus.' I prayed for that and each day would say, 'God, I can't make it without you. I literally can't breathe without you. I need you to carry me.' And He did carry me, and He still does. He carried me through each day even before I experienced the anxiety, but I just didn't realize it. It took these difficult moments for me to realize how much I need Jesus."
CLICK HERE to read more
(Also visit:
Store
-
Facebook
-
Twitter
)
---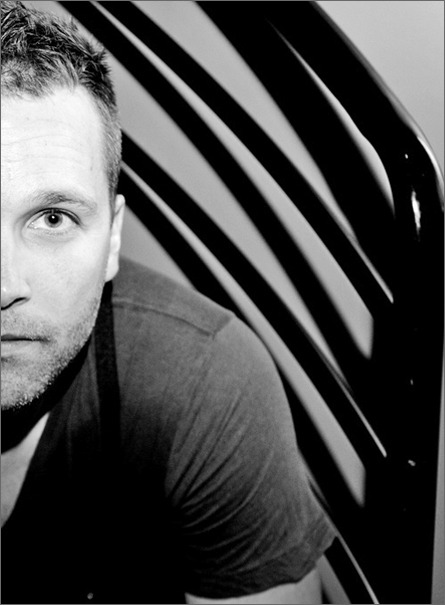 TYRUS MORGAN |
An encouraging word. A quiet compliment. A pat on the back. Tyrus Morgan believes these small gestures are important ripples in an ocean of eternal impact. We were created for more than just going through the motions, and for this Nashville-via-Kansas singer/songwriter and worship leader, it's important to be reminded of that on a regular basis.
"There are earthly, tangible things through the Body of Christ that show us something greater than ourselves, something to believe in," says Tyrus, a sought-after songwriter who co-penned "The Same God," the poignant power-ballad which scored GRAMMY®-nominated NewSong their most recent Christian radio hit. "Life is more than just a 'go to work, pay the mortgage, go home, go to bed' type of thing, and it's our job to build each other up in good times and in bad."
A simple action with lasting significance, encouragement is at the heart of Straight Line, Tyrus' highly-anticipated sophomore recording. He co-produced and co-wrote each of the project's 10 songs, and immersing himself in all aspects of the process afforded a prime opportunity to paint honest lyrics — that both uplift and challenge — against a refreshingly pure pop canvas. Among several standout moments is a guest turn from Dove Award-winning vocalist Nicol Sponberg on the worship anthem "Song To The Savior," a selection Tyrus often shares in concert as an opening call to worship. |
CLICK HERE to read more
(Also visit:
Store
-
Facebook
-
Twitter
)
---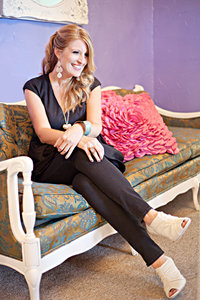 JAIME JAMGOCHIAN |
Sitting down to talk with worship artist Jaime Jamgochian you quickly realize she is a woman of faith who God is using in many different ways through her music and message. It's immediately evident she has a passion to see people know how much God loves them and a desire to see that reality change their lives—because it has changed hers.
For Jamgochian, delving into the pages of the lives of teen girls and calling out their true purpose and identity is one of her life's ambition. Inspiration for her passion came in the unlikeliest of places—three words handwritten on the cover of a young fan's journal: Modest Is Hottest. Jaime immediately knew this was one catchphrase she could stand behind.
"I've always felt a burden for teenage girls," shares Jamgochian. "I feel like there's always more to it when a girl is dressed inappropriately than I just want to look cute." Jaime began leading worship and sharing her testimony at many teen girl and woman's events. "The doors just kept opening to talk about this issue and encourage woman." "Modest Is Hottest" became the slogan printed on her T-shirts. Jamgochian could see a movement among the girls beginning to ignite as they flocked in droves to buy the shirts and embrace the message.
Jaime came to know the Lord at 21 years old at Berklee College of Music and God completely changed her life. It's her greatest passion and desire to see these girls really know who they are in Christ and how much God loves them and not go down some of the roads she did. She shares "I feel like if that is solidified, then everything else will flourish out of that in a healthy way..." |
CLICK HERE to read more
(Also visit:
Store
-
Facebook
-
Twitter
)
---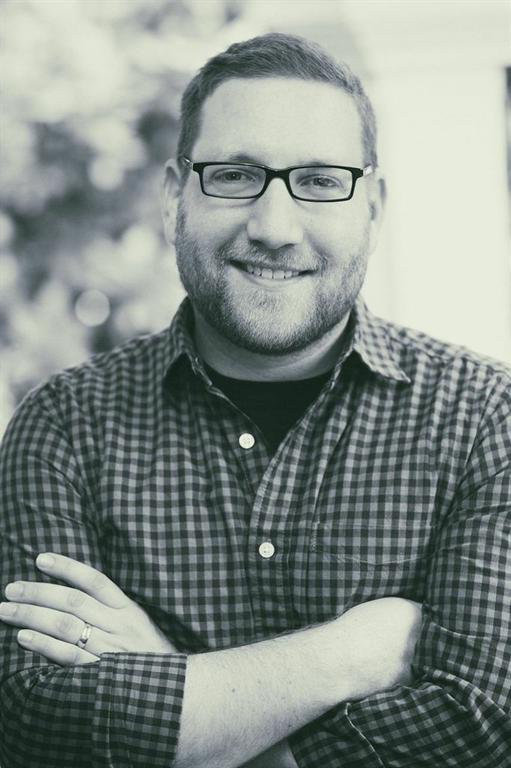 JAY SPEIGHT |
Jay is a producer and songwriter whose writing and production credits include Trace Adkins, Travis Tritt, Charles Billingsley, Tyrus Morgan and Newsong (for whom he and Morgan penned the Top 20 Christian Single "The Same God").
He also co-wrote and produced Tyrus Morgan's recent single, "Song to the Savior" - released on Curb Records and featured in Billboard Magazine and iTunes "New and Noteworthy."
Speight, along with artist and production partner Tyrus Morgan, is co-founder/owner of the artist development and production company LIFT MUSIC CO.
For more information on Jay and/or Lift Music Co. please visit
Facebook.com/LiftMusicCo